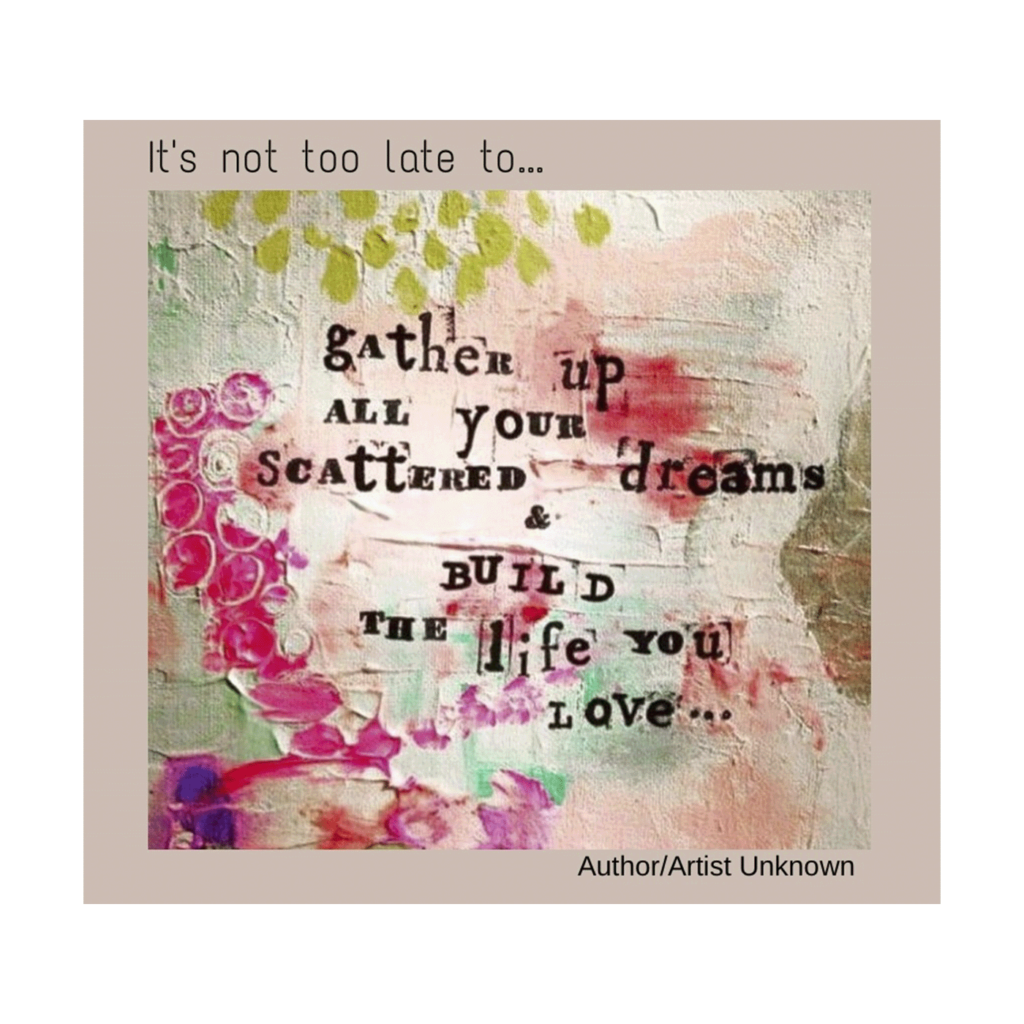 Ageless Glamour Girls Blog Intro
H-e-l-l-o, Luvvies! To say that I'm geeked over the launch of my website/blog is a gross
misstatement. I'm ecstatic! As my friends and family can attest, it's been a very L-O-N-G
time coming. As many of you can probably relate to – sometimes life simply gets in the
way.
This picture, which I dubbed "Gather Your Dreams," was featured in my very first Ageless Glamour Girls post on Facebook. It beautifully captures the blog's spirit. As I originally wrote, 'with an oh-so-slight sense of urgency, it's time for me to gather my dreams and take the next steps forward.'
I ran across this beautiful poem and picture, a while back, on Facebook, and thought the message would be perfect for the first official AGG post. And now I've re-purposed it for the very first post for agelessglamourgirls.com. Here's to inspiring you, as well! If not now, when? Welcome!