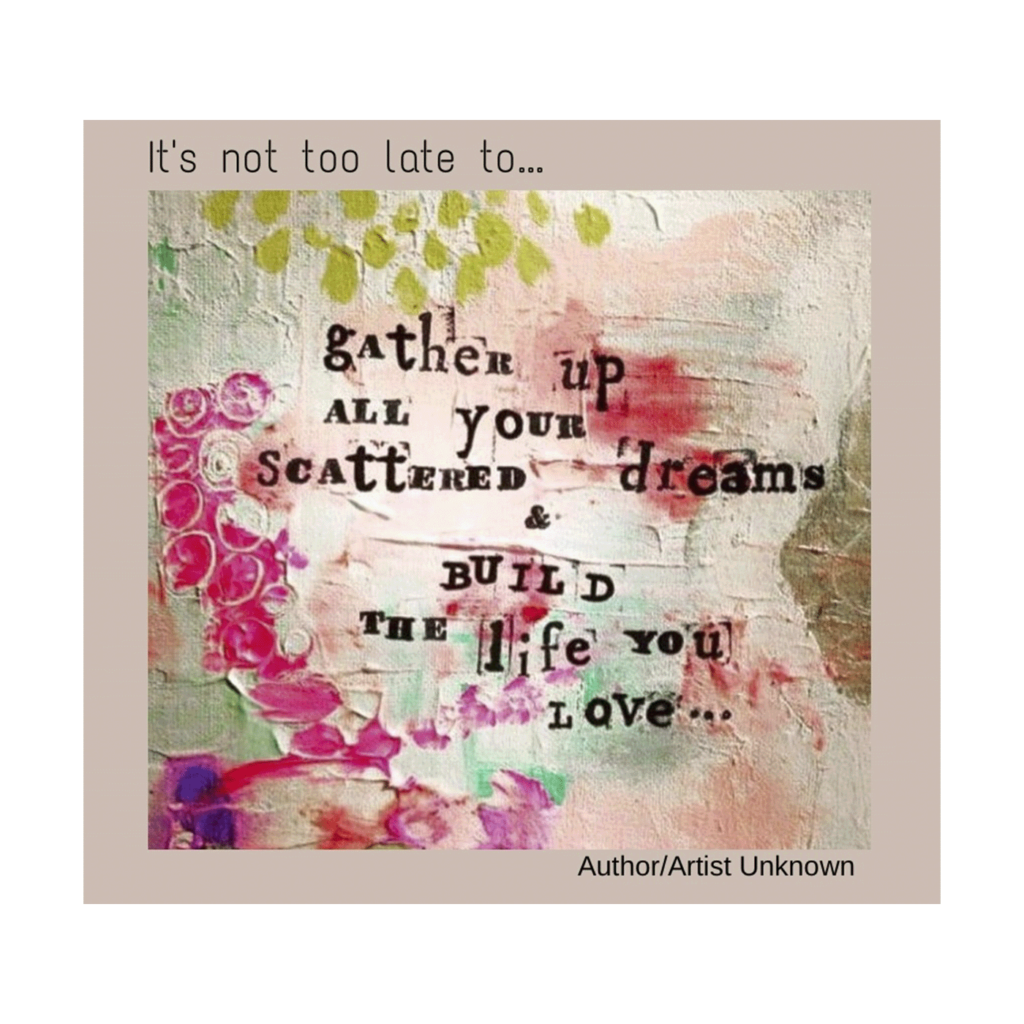 Ageless Glamour Girls Blog Intro
H-e-l-l-o, Luvvies! And welcome! To say that I'm geeked over the launch of my website/blog is a gross misstatement. I'm ecstatic! As my friends and family can attest, it's been a very L-O-N-G time coming, especially after a few "false starts." As many of you can probably relate to – sometimes life simply gets in the way, amplified as we get older.
And speaking of age – ain't life grand? And whether you choose to reveal your age or not, is of course totally up to you. The same goes for coloring your hair. Continue doing YOU. And that's one of the beauties of getting older. Becoming.                       
This picture, which I dubbed "Gather Your Dreams," was featured in my very first Ageless Glamour Girls post on Facebook. It beautifully captures the blog's spirit. As I originally wrote, 'with an oh-so-slight sense of urgency, it's time for me to gather my dreams and take the next steps forward.'  And now I've re-purposed it for the very first post for agelessglamourgirls.com. Here's to inspiring you, as well! If not now, when? Welcome, Luvvies!